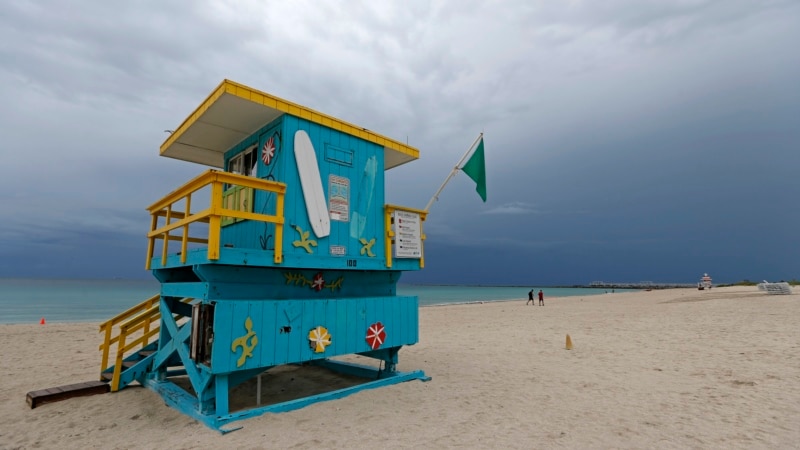 Tropical Depression Emily is rumbling further out into the Atlantic, a day after slogging across the Florida peninsula.
The U.S. National Hurricane Center says remnants of the brief-lived tropical storm have maximum sustained winds near 30 mph (45 kph) as the storm moves further away from Florida.
The depression was centered at 11 a.m. EDT Tuesday about 120 miles (195 kilometers) east-northeast of Cape Canaveral, Florida, and moving to the northeast at 14 mph (22 kph).
Forecasters say the poorly organized storm is expected to track well away from the Eastern seaboard in coming days. The Miami-based hurricane center says some …read more